CONCAVEEarth.net Free Concave Earth Model V2 - Includes added elements over the previous free model
Over the simple free model
https://concaveearth.net/t/free-simple-concave-earth-3d-model-in-blender-includes-a-rotating-celestial-sphere-inside-of-a-transparent-hollow-concave-earth/
Added
Sun
Moon
Few Planets
Octahedron
Sun/Moon/Karman Glass Sphere
Basic Blue Atmosphere
Optional Clouds
Optional grid lines
Simple POV ground / Overview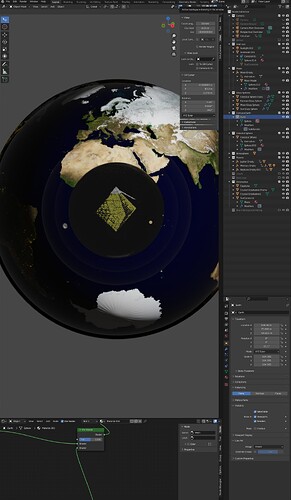 Requirements
Download and install Blender if you haven't already Download — blender.org

Download the the model from Free Basic Concave Earth Model V2 Includes extra added elements | 3D model

Unzip the contents to your desired location

Open the ConcaveEarth.net Free Model V2.blend file and wait for Blender to open and the project to load.

Enjoy!
Disclaimer : This model was created by a beginner with 3D modeling. Nothing shown here is accurate/to-scale. This is created for demonstration purposes only. The raw blender file (Project source) has been provided. One can experiment, learn, play around, copy from, and build off of this they wish.