"Fun-fact" No. 1: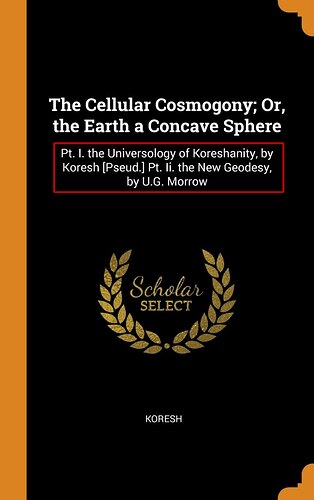 The printed version is marked as Pseudo-Science (as Steven Christopher mentions in his Rectilineator documentary).
But when you look closely, then you see that the book consists of two parts.
The Cellular Cosmogony; Or, the Earth a Concave Sphere:
Pt. I. the Universology of Koreshanity, by Koresh [pseud.]
Pt. II. the New Geodesy, by U.G. Morrow
for part 2, which describes the Rectilineator experiment and the findings, there is no [pseud.] appended.
"Fun-fact" No. 2: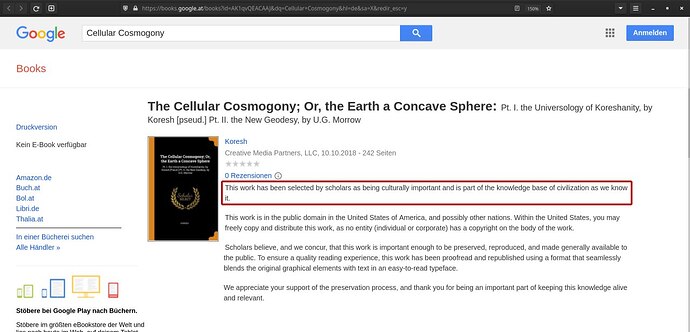 The book is further annotated with the following comment:
"This work has been selected by scholars as being culturally important and is part of the knowledge base of civilization as we know it."
"Fun-fact" No. 3: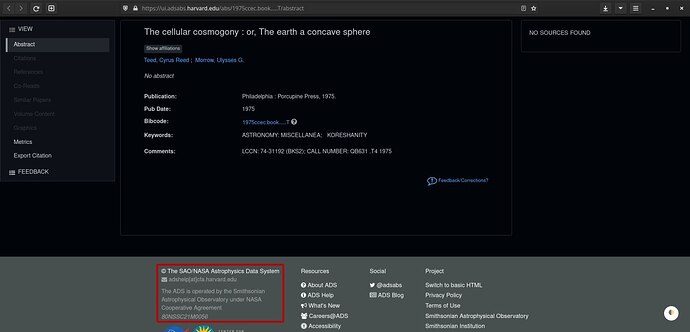 And it is listed in the NASA ADS…
NASA/ADS
"The SAO/NASA Astrophysics Data System
adshelp@cfa.harvard.edu"
https://ui.adsabs.harvard.edu/abs/1975ccec.book.....T/abstract
Google Books Archive:
2 Scans of The Cellular Cosmogony provided by Google Books: