/Correct Context/
The Revelation of John to the 7 churches was in fact fulfilled in 70AD… Preterism [FULL]
Jude's Epistle is dated after the Temple Destruction (70AD)
Jude 14 - "Enoch, the seventh from Adam, prophesied about them: "See, the Lord is coming with thousands upon thousands of his holy ones 15 to judge everyone, and to convict all of them of all the ungodly acts they have committed in their ungodliness, and of all the defiant words ungodly sinners have spoken against him."
Enoch Ch. 1
1 The words of the blessing of Enoch, wherewith he blessed the elect and righteous, who will be 2 living in the day of tribulation, when all the wicked and godless are to be removed. And he took up his parable and said -Enoch a righteous man, whose eyes were opened by God, saw the vision of the Holy One in the heavens, which the angels showed me, and from them I heard everything, and from them I understood as I saw, but not for this generation, but for a remote one which is 3 for to come. Concerning the elect I said, and took up my parable concerning them:
The Holy Great One will come forth from His dwelling,
4 And the eternal God will tread upon the earth, (even) on Mount Sinai,
[And appear from His camp] And appear in the strength of His might from the heaven of heavens.
---
Fallen Angels formed the Illuminati Secret oath
6 - And it came to pass when the children of men had multiplied that in those days were born unto 2 them beautiful and comely daughters. And the angels, the children of the heaven, saw and lusted after them, and said to one another: 'Come, let us choose us wives from among the children of men 3 and beget us children.' And Semjaza, who was their leader, said unto them: 'I fear ye will not 4 indeed agree to do this deed, and I alone shall have to pay the penalty of a great sin.' And they all answered him and said: 'Let us all swear an oath, and all bind ourselves by mutual imprecations 5 not to abandon this plan but to do this thing.' Then sware they all together and bound themselves 6 by mutual imprecations upon it…"
The Fallen Angels REVEALED THE SECRETS OF HEAVEN to men
…"Thou seest what Azazel hath done, who hath taught all unrighteousness on earth and revealed the eternal secrets which were (preserved) in heaven, …
Welcome to the end of an ancient battle…
The correct alignment of Church History guides us to Moscow (3rd Rome)
The Emperor guards the TRUTH of Providence vs. The Watchers (Illuminati)
Russian Geographic Society shows the concavity in their model of earth.
The Illuminati Angels perverted the Truth above causing tribes on earth to sacrifice children to the "SunGod" knowing damn well it would infuriate God…
Because he is in fact the Core of the Sun.
---
EZRA COHEN-WATNICK (Listen carefully)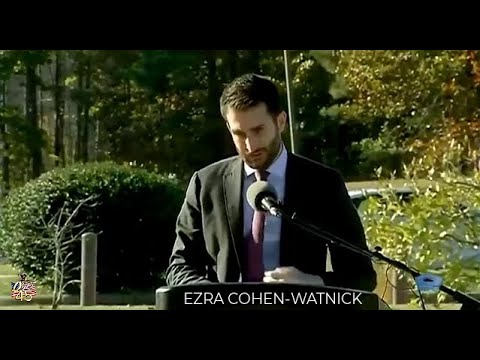 ---
Books of Enoch / The Final puzzle pieces
PART 1 - THE BOOK OF THE WATCHERS | Book of Enoch Part 1 | Full Audiobook with Read-Along Text - YouTube
PART 2 -
PART 3 -
The most important information the Elect of God can have right now… A weapon.
The descriptions of Heaven are detailed and oddly precise in Enoch… I do not have enough time in the world to configure… Hopefully some of you may analyze it someday.
Very small taste here…