My theory of earths shape being kind of two skewed vases without bottom joined at the equator twisted around 180°. We are on the inside and the whole globe enclosed with electromagnetic field lines all converge in the center like on a round magnet.
Sun circling around the field lines (the black hole ⌀ ~60 km) in a day and alternate top to bottom in a year. Moon moves around it in 28 days. Stars in the sun shining through at tiny holes in the "black hole".
The denser something is the more it is "in the way" of the magnetic field lines, heavier, pushed to the ground, aka gravity. No straight line to be found, yet you can measure as much as you like and its all "flat" because the inward turn to circumnavigate and the outward extension to the poles cancels each other out. Satellite tv signal is bouncing of the very dense converging electromagnetic field lines, (like billiard ball) from ground based origin. Thickness of the mantel about 300 Nautical miles (555km).
Something like:
Geographic north pol thin red line (all the way around the rim)
Magnetic north pole end of "vertical" red line
Geomagnetic north pole end of brown line top right (80.5°N)
Yellow line equator
Geomagnetic south pole end of brown line bottom left (80.5°S)
Magnetic south pole end of "vertical" blue line
Geographic south pol thin blue line (all the way around the rim)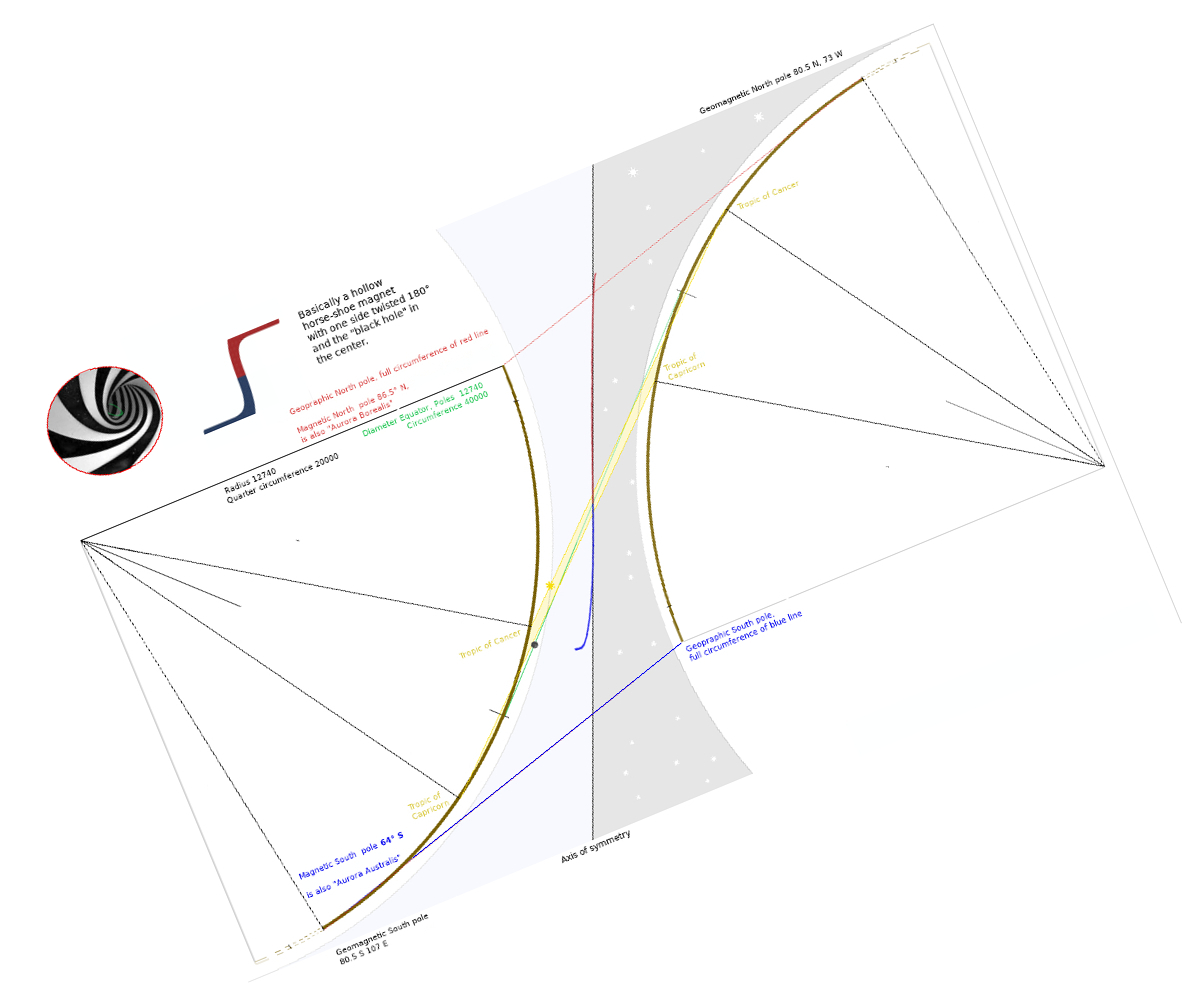 More updates to come.